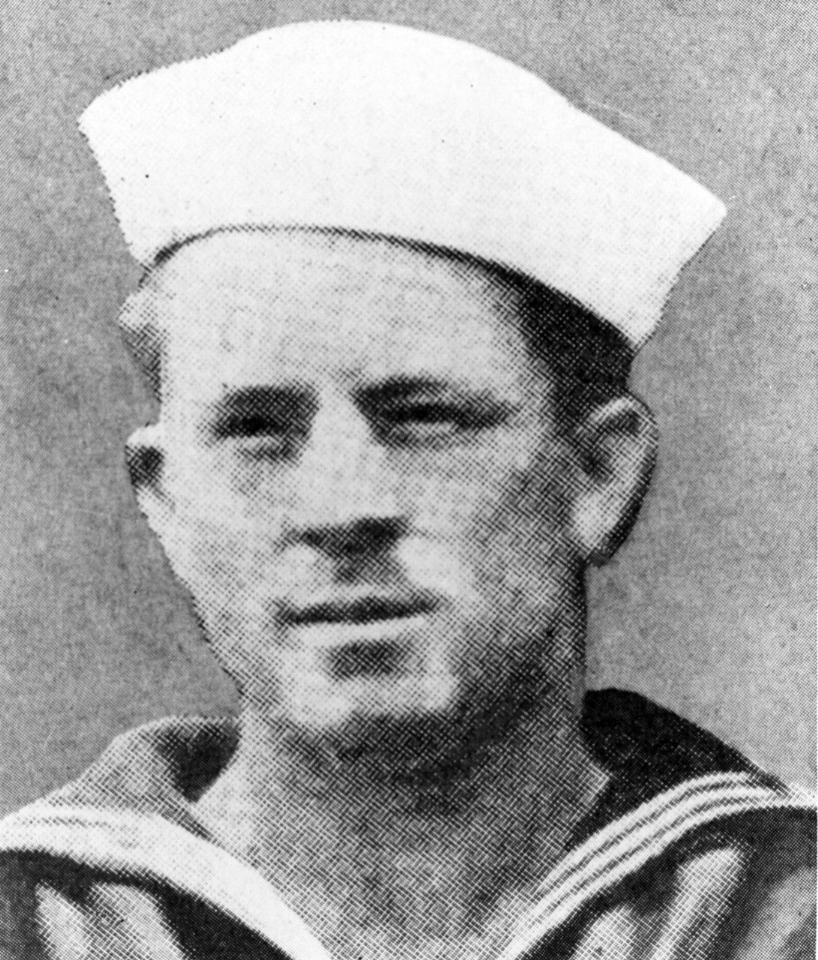 The VFW O.K. Ingram Ship was named after Gunner's Mate First Class Osmond K. Ingram who was awarded the Medal of Honor in World War I for his bravery that saved the lives of all members of the ship, except himself.
Osmond Kelly Ingram was born on 4 August 1887 in Pratt City, Alabama. He enlisted in the U.S. Navy from that state as an Apprentice Seaman in November 1903. In the course of his Naval career, he advanced to the rank of Gunner's Mate First Class and, during World War I, served on board the destroyer USS Cassin.
On 15 October 1917, while his ship was operating off the Irish coast, in the Celtic Sea, she was attacked by the German submarine U-61. Gunner's Mate Ingram spotted an incoming torpedo and, realizing that it could hit near the depth charges at the ship's stern, he ran aft in an attempt to release them before the torpedo arrived. However, the torpedo struck the ship before he could achieve his purpose and Ingram was killed in the ensuing explosion (see picture, below). For his "extraordinary heroism" on this occasion, he was posthumously awarded the Medal of Honor.
Also noteworthy for being the first U.S. Navy enlisted man killed in action during World War I, Osmond K. Ingram is listed on the Wall of the Missing at the American Battle Monuments Commission Cemetery, Brookwood, Surrey, England. USS Osmond Ingram (DD-255, later AVD-9 and APD-35), 1919-1946, was named in honor of Gunner's Mate First Class Osmond K. Ingram. Additionally, there is a park named for O.K. Ingram in Birmingham, Alabama and the main flag pole and colors at the former Naval Training Center, San Diego (now called Liberty Station) are named Ingram Plaza in his honor.